2021 Victorian Youth Dressage Championships
14–17 JANUARY 2021
BONEO PARK EQUESTRIAN CENTRE

LINDSEY WARE & ARISTEDE  |  Photo: Gone Riding Media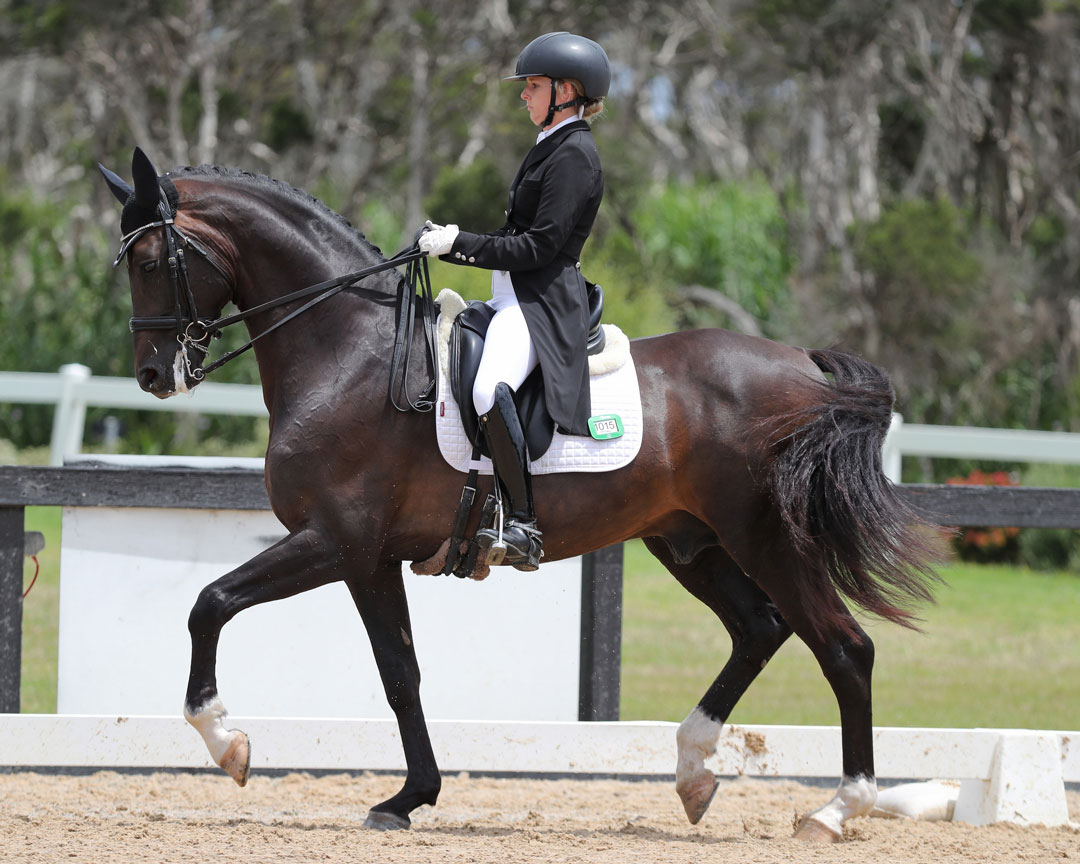 LOUISA SMITH AND HP FRESCO | IMAGE DEREK O'LEARY
The 2021 2Construct Victorian Youth Championships have concluded after four fantastic days of competition and collaboration. Despite cool conditions 220 competitors descended on the Boneo Park Equestrian Centre for this State Championship competition for dressage riders under 25 years of age. Whilst the ongoing covid border restrictions halted the plans of many interstate competitors the competition amongst the Victorians was fierce with many personal best scores.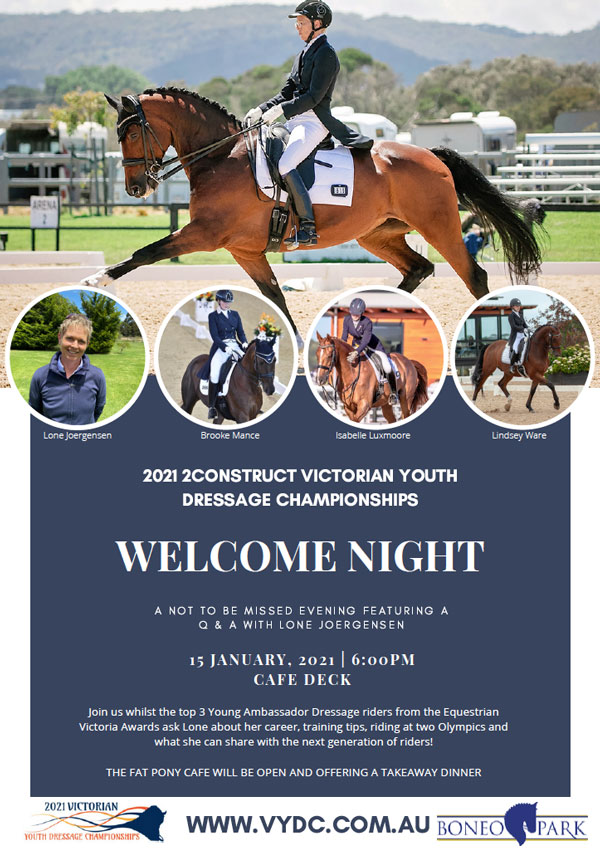 WELCOME NIGHT
A not to be missed evening featuring a Q&A with
LONE JOERGENSEN
15 JANUARY 2021 | 6:00PM CAFE DECK
Join us whilst the top 3 Young Ambassador Dressage riders from the EquestrianVictoria Awards ask Lone about her career, training tips, riding at two Olympics and what she can share with the next generation of riders.
OUR CHAMPIONSHIP SPONSORS